Apple is reportedly developing a tool that allows non-programmers to build AR applications using Siri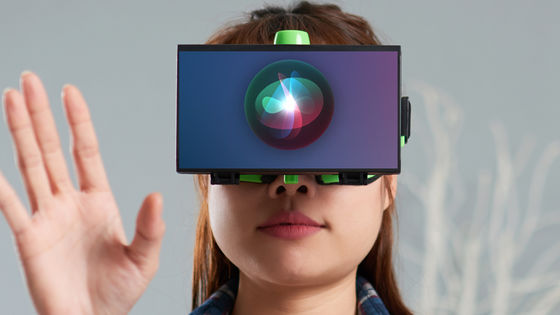 Speaking of voice assistant AI installed in Apple products such as iPhone, it is 'Siri', but it is reported that Apple is researching how to develop applications even if you are not a programmer by talking to this Siri. It is
reported
that Apple plans to release AR glasses and MR headsets focusing on the possibilities of
mixed reality (MR)
and
augmented reality (AR)
devices, and it is expected to be useful for developing such MR / AR applications.
Apple Devising Software to Help Anyone Build AR Apps, to Drive Headset Sales — The Information
https://www.theinformation.com/articles/apple-devising-software-to-help-anyone-build-ar-apps-to-drive-headset-sales
Apple is reportedly working on a way to make AR apps that's as simple as talking to Siri - The Verge
https://www.theverge.com/2023/1/27/23574328/apple-ar-apps-siri-mixed-reality-headset
Apple wants everyone to create 'Reality Pro' headset apps using Siri, internal demos focused on health and storytelling - 9to5Mac
https://9to5mac.com/2023/01/27/apple-headset-apps-siri/
Apple's Headset Will Reportedly Let Customers Create AR Apps via Siri - MacRumors
https://www.macrumors.com/2023/01/27/apple-headset-ar-apps-via-siri/
According to a report released on January 27, 2023 by The Information, an American technology media, the development of an app for the MR headset rumored to be released by Apple uses Siri, known as a voice assistant AI. It is said that they are working on a method to make it possible. It is reported that Apple is strengthening the project through job postings and personnel changes in order to advance the development of AR and MR, and in 2017 it acquired a startup called Fabric Software based in Canada. The Information says that Fabric Software's technology supports application development with Siri.
Apple is strengthening the team such as recruitment and personnel changes for AR-VR headset development - GIGAZINE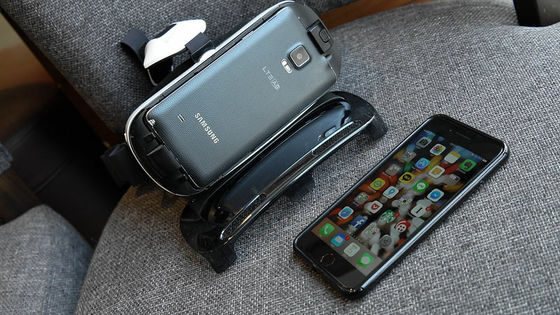 by
HS You
According to The Information, the Siri-powered development tool allows, for example, an animal to move around a room and move around without having to design an animal object from scratch, calculate its movement in a space with obstacles, and program animations. It seems that it is possible to create an application that moves around real objects. The Information describes it as a '
Minecraft-
or
Roblox
-like tool' that allows players to create their own worlds and games to share with others, allowing users to create AR apps and distribute them on the App Store. It also suggests the possibility that
Apple is also working on a way to create 3D models for apps by scanning real-world objects with a headset. Combining model creation with scanning and application development using Siri is thought to significantly lower the barriers to entry for creating AR applications for headsets. It is expected that we will be able to release a more attractive device without being in a situation where it is not complete.
On the other hand, 9to5Mac, which deals with Apple-related news, said in response to this report, ``Siri is not directly used to create AR and VR apps, but is a process that allows you to develop apps with a headset. I think Siri will guide you as the initial interface.' After Siri guides you as the initial interface, it is a mechanism that works with different operating systems of the headset, and it is predicted that Siri will only go to support. doing.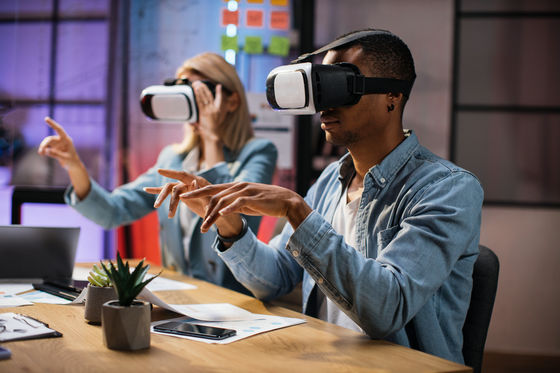 According to The Information, Apple's senior executives believe that ``VR development does not match other projects and is isolated,'' and is strongly interested in developing AR apps. It has been. In fact, CEO Tim Cook has repeatedly praised AR, and it has been reported that he is developing an AR device that focuses on health and lifestyle, confirming that he is focusing on AR. I'm here.

Note that The Information's report cites a source who said they saw a demonstration of the tool in 2021, so it's based on slightly older information, and it's possible Apple has changed plans since then. When the media inquired about Apple's development status, etc., Apple did not return any particular comments.