Twitter is planning a payment service like PayPal in search of new income other than advertising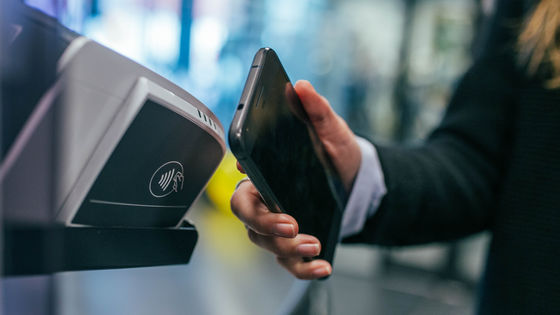 Twitter, which has implemented
large-scale personnel reductions
to improve profitability and has released a paid subscription service '
Twitter Blue
' that will be a new revenue source, plans to incorporate payment services into Twitter as a further revenue source. The financial newspaper Financial Times reports that it is planning.
Elon Musk pushes forward with Twitter payments vision | Financial Times
https://www.ft.com/content/9d84d534-b2dd-4cff-85d1-aee137b26a45
Twitter now wants to become a payments platform
https://9to5mac.com/2023/01/30/twitter-payments-platform/
Doge Rises Amid Reports of Crypto Support on Twitter
https://cryptoadventure.com/doge-rises-amid-reports-of-crypto-support-on-twitter-payments/
Twitter seeks payment licenses as part of Musk's 'everything app' push - SiliconANGLE
https://siliconangle.com/2023/01/30/twitter-seeks-payment-licenses-part-musks-everything-app-push/
Dogecoin Fans Still Hopeful After Elon Musk's Twitter Payments Update - Decrypt
https://decrypt.co/120224/dogecoin-fans-still-hopeful-after-elon-musks-twitter-payments-update
Twitter moving ahead with payment processing service; crypto integration may come later
https://cryptoslate.com/twitter-moving-ahead-with-payment-processing-service-crypto-integration-may-come-later/
According to the Financial Times, Twitter has started applying for licenses to US regulators and designing software to integrate payment platforms. Esther Crawford, a fast-rising aide to CEO Elon Musk at Twitter, is working with a small team to 'make payments on Twitter possible,' according to two unnamed people familiar with the plan who informed the Financial Times. We are starting to build the architecture necessary to promote it.
As part of the basic plan to launch an application that integrates 'messaging', 'payment' and 'commerce', Mask CEO seems to be planning to incorporate fintech such as peer-to-peer transactions, deposit account confirmation, and debit cards into Twitter. . According to the informant, the team led by Mr. Crawford is in the process of devising a mechanism to store and protect user data collected by Twitter's payment system.
In addition, Twitter is preparing to start payment services, and has already submitted the necessary documents to the regulatory authorities. As of November 2022, Twitter has registered as a payment processor with the U.S. Department of the Treasury, according to the document. In addition, it seems that the license application that needs to be done to the state government to start the payment service has already started. As a result, one of the parties commented that it is expected to complete the license acquisition necessary to start payment services in the United States within a year. Another source also said that Twitter is aiming to expand its payment services internationally.
Twitter had established Twitter Payments as a subsidiary in August 2022, before the acquisition by CEO Mask was completed, and was considering introducing a payment service. Mask CEO has appointed Mr. Crawford as CEO of this Twitter Payments.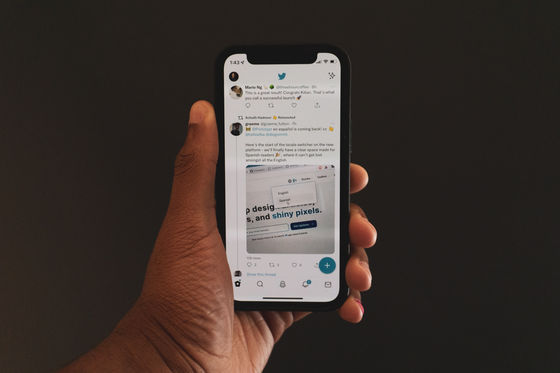 At the end of 2022, CEO Musk will ask investors to increase capital to Twitter, and at that time, part of the funds will be used to hire a large number of programmers and develop a 'super app' that will process payments. one of the investors who was approached for a capital increase told the Financial Times.

According to another person familiar with Twitter's plan to build a payment service, Mr. Musk's concept is ``a way for users to reward creators directly,'' ``a way for users to purchase products directly through the platform,'' and ``a way for users to pay each other. We are aiming to build a payment service that realizes 'how to do'. In addition, Mr. Mask seems to be building a service so that it will be possible to support virtual currency after the release of the payment service.

According to the Financial Times, CEO Mask mentioned in May 2022, before the acquisition of Twitter, that ``Twitter aims for payment income of about $ 1.3 billion (about 170 billion yen) by 2028'', and the acquisition It seems that they had been planning to integrate payment services into Twitter for some time.

Elon Musk is thinking of making Twitter a 'payment service', does it accept virtual currencies such as Dogecoin - GIGAZINE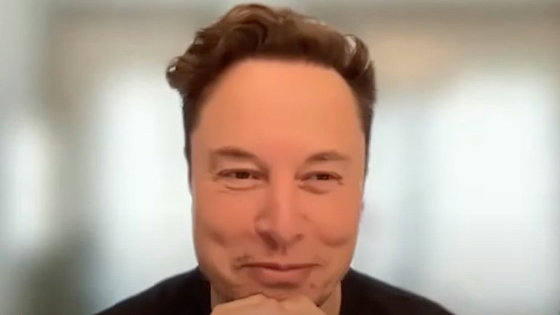 by Steve Jurvetson

According to FXC Intelligence , which compiles payment market data, hundreds of thousands of Twitter users share links to third-party payment services on their tweets and accounts. Therefore, Lucy Ingham, head of content at FXC Intelligence, said, ``Twitter is already a platform where payments are made, so it's natural for Twitter to aim to integrate payment services.'' I'm here.

In the payment service field, companies such as Venmo, Cash App, and Zelle are competing fiercely in the United States alone, so other payment service experts are skeptical that Twitter's payment service can grow to a competitive scale. target.

Twitter may also come under intense regulatory scrutiny. Payment providers involved in remittances, currency exchanges and check cashing are required to alert authorities of any unusual activity. To monitor fraud and suspicious transactions, payment services must link user accounts directly to user identities, said Lisa Ellis, a payments expert and senior analyst at research firm MoffettNathanson. it is. As a result, ``these regulations have led many tech companies to experiment with payment services and give up,'' Ellis said.