Tesla completes acquisition of Wiferion, a wireless charger maker for electric vehicles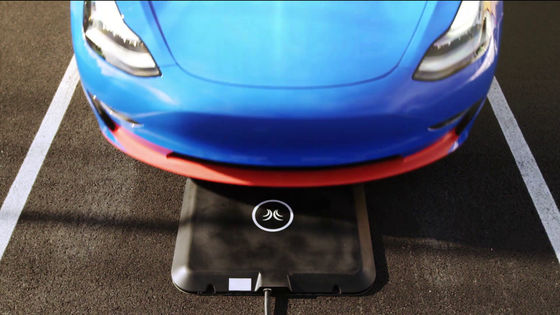 In June 2023, it was rumored that Tesla, an electric vehicle (EV) maker owned by Elon Musk, would acquire
Wiferion
, a wireless charger maker based in Freiburg, Germany. It is now clear that it is finally complete.
Tesla rumored to be purchasing wireless charging company Wiferion
https://www.teslarati.com/tesla-wiferion-purchase-rumors-wireless-charging/
Tesla completes acquisition of wireless charging company Wiferion
https://www.teslarati.com/tesla-wiferion-acquisition-wireless-electric-vehicle-charging/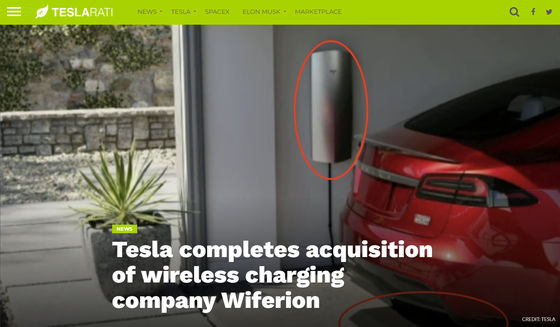 Tesla bezahlt offenbar 76 Mio. $ für Startup Wiferion > teslamag.de
https://teslamag.de/news/deutsche-tesla-tochter-drahtlos-spezialist-76-mio-dollar-60000
Wiferion is an industry-leading supplier in the development of automated wireless charging systems, and has provided wireless charging solutions to over 100 companies since its inception in 2015.
In 2022
, we signed a global license agreement with WiTricity, a
wireless charger manufacturer for EVs, and have finally entered the North American market. WiTricity, with which Wiferion has signed a license agreement, is a company that
announced
a retrofit wireless charging system for Tesla's EV.
The acquisition of Wiferion by Tesla was first reported in June 2023.
BREAKING: Tesla in process of buying Wiferion - wireless charging for both Electric Vehicles and Robots pic.twitter.com/ER9ajNwe2N

— Herbert Ong (@herbertong) June 21, 2023


Business Insider , which reported on Tesla's acquisition of Wiferion, reported that after acquiring Wiferion, Tesla plans to transfer the company's business to its Dutch subsidiary, Tesla International BV. This is information that has emerged from documents filed with the German Commercial Register.

Also, EV-related media Teslati asked two Wiferion investors about the acquisition, and the investor acknowledged the acquisition by Tesla.

On July 31, 2023 local time, it was reported that Tesla's acquisition of Wiferion was finally completed. German media TeslaMag first reported the completion of the acquisition, and the media estimates that the acquisition cost will be up to $ 76 million (about 110 billion yen) from the information in Tesla's second quarter 2023 financial report. .

The fact that the copyright notice in the footer of Wiferion's official website has been changed to Tesla's '© Tesla Engineering Germany GmbH 2023 - Alle Rechte vorbehalten.' also indicates that the acquisition has been completed.

Drahtloses, induktives Laden & Batterien - Wiferion
https://www.wiferion.com/




In addition, Tesla released one slide as 'One more thing' at Investor Day held in March 2023 . This slide contains the following image image, which is clear from the pad laid under the car body that it is a charging system for wireless charging of Tesla's EV.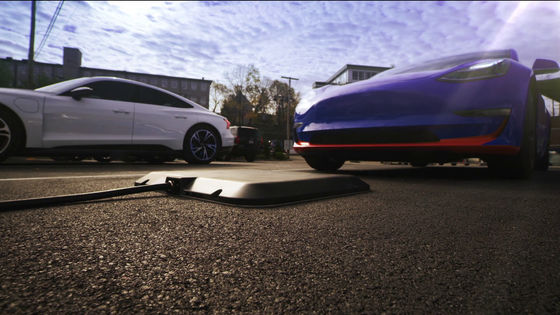 Also, WiTricity, which is developing a wireless charger for Tesla's Model 3, has released a video that shows how a wireless charger for EVs works, a slide released on Investor Day. is also very similar to this.


This Tesla Charges Wirelessly!-YouTube
The pad laid in front of the car is a wireless charger.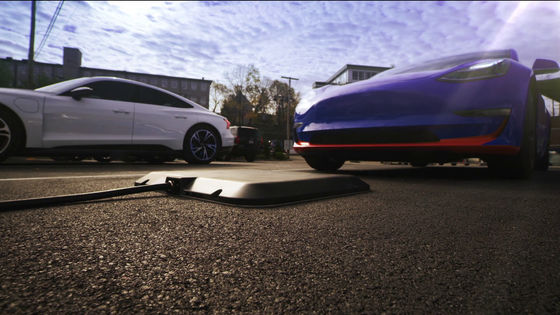 Looking from above it looks like this.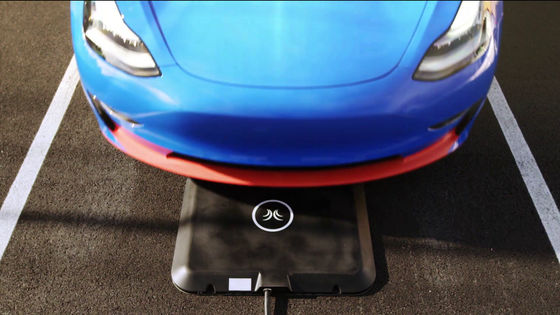 The pad seems to be connected to the charging station.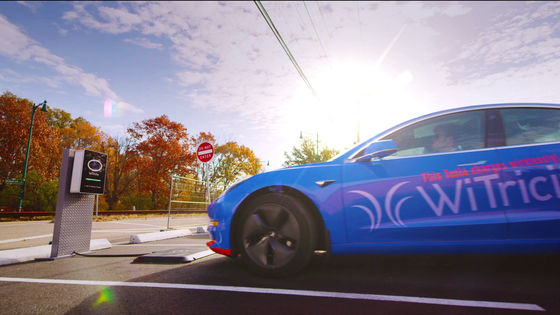 It seems that charging will start when the vehicle is stopped at the correct position.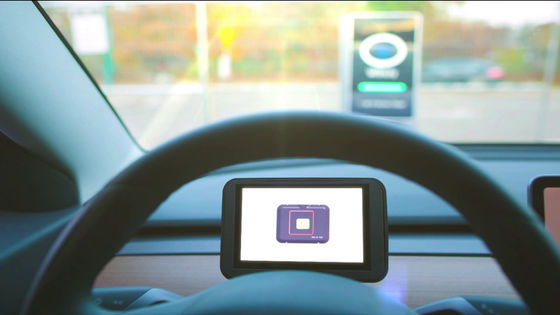 It is clear that Tesla acquired Wiferion to realize these images, but in addition to these companies, third-party companies are developing wireless charging systems for Tesla vehicles, and Wireless Advanced Vehicle Electrification (WAVE) is Tesla It has been reported in the past that a wireless charger is under development for the large truck Tesla Semi.