The Munich University of Technology team sets the world record for the distance an EV can travel on a single charge to 2,574 km.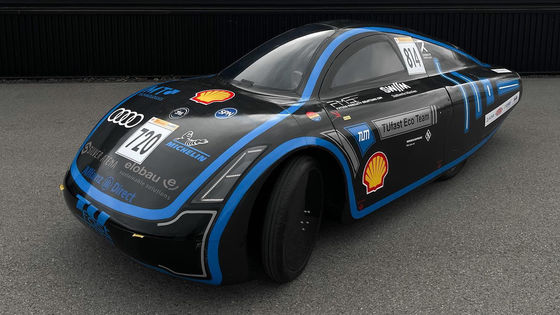 An EV (electric vehicle) created by the
TUfast Eco
team at the Technical University of Munich has achieved an astonishing 2,573.79km in a challenge to see how long it can travel on a single battery charge. This means that he has set a new record, breaking the previous world record of 1608.54km.
World Record – 2023 – TUfast Eco
https://tufast-eco.de/?page_id=36215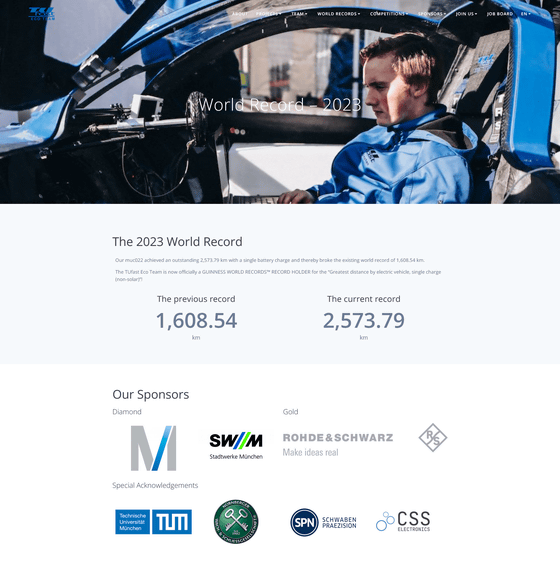 This EV smashed the world record for distance on a single charge | Ars Technica

https://arstechnica.com/cars/2023/09/1600-miles-on-a-single-charge-student-built-ev-sets-new-world-record/
The TUfast Eco team is committed to the vision that the future of urban mobility will be built on efficiency, sustainable electrification and autonomous driving. We design and manufacture urban concept vehicles designed to maximize the
The ``muc022'' developed by the team is an EV with a maximum speed of 42km/h and weighs 170kg without a driver. The vehicle height is 1000mm and the vehicle width is 1200mm.
Initially, it was equipped with a 440W electric motor, but in preparation for the record, it was changed to a 400W motor. Typical commercially available EVs use silicon carbide (SiC) inverters, but muc022 is equipped with gallium nitride (GaN) inverters.
The record attempt was held inside a hangar at Munich Airport to avoid the effects of weather.
The run went very smoothly, and on the fourth day they achieved the previous world record of 1,608.54km. Since I still had some battery left, I continued to run, and in the end, I covered 2573.79km in 6 days.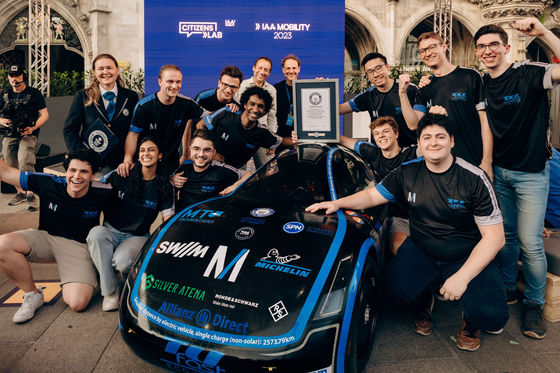 by Viktoriya Zayika / MCube

Furthermore, Mercedes' EV, which is scheduled to be released in 2024, has recorded a range of 1202 km on a single charge while driving on public roads that are subject to various influences, so the record for possible range will continue to increase. It is considered.


in Ride, Posted by logc_nt